Elle Sofe Sara, Johan Fasting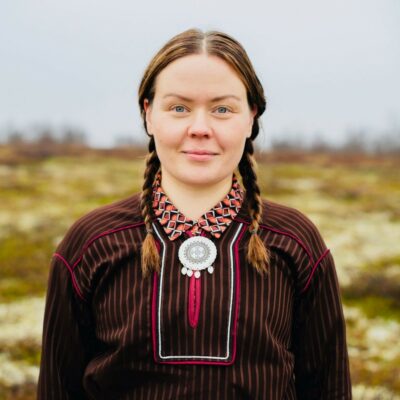 Elle Sofe Sara is an award-winning director and choreographer from Guovdageaidnu in Finnmark. Sara has a master's degree in choreography from the University of Arts in Oslo and a bachelor's degree in dance from London. She has won awards such as the Moon Jury Award at the Imagine Native Film Festival (2019) and the Critic's Award for dance (2020-2022). Arru will be her debut as a feature film director.
In 2021, screenwriter Johan Fasting won the Amanda for best screenplay for Ninjababy (dir. Yngvild Flikker). He has also written the script for Storm (dir. Erika Calmeyer), which premiered autumn 2022. Fasting was also series creator for Heimebane (2018-2019), for which he won the Gullruten for in 2018. Currently, he works as a series creator for Makta, which will be on NRK in 2023.
Featured project:
Árru