News
23/06/2023
Six Projects selected in second round New Dawn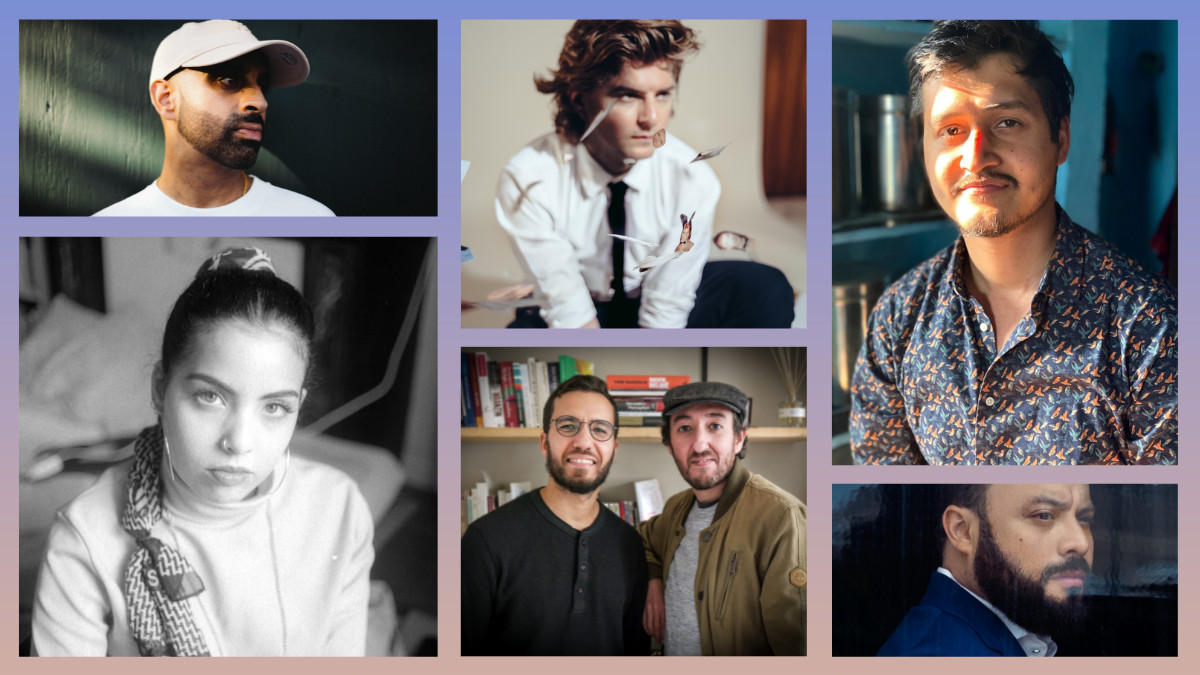 f.l.t.r.t.t.b.: Reza Dahya, Leonardo van Dijl, Kinshuk Surjan, Maja Ajmia Yde Zellama, Ish Aït Hamou & Mouhir Aït Hamou and César Diaz
New Dawn proudly presents 6 projects which have been selected for support. From a total of 53 applications, an independent committee selected 1 documentary and 5 feature films.
The projects were selected for their unique perspectives or commitment to sharing stories in distinct and unconventional ways, for their unwavering dedication to amplify marginalized voices or strong representation in crew and story. The selected projects, supported up to €150,000, are:
Documentary
Marching in the Dark (Flanders/Belgium)
Director & Script: Kinshuk Surjan
Producer: Clin d'Oeil Films
Logline: In a drought-struck region in India a group of resilient women farmers, all recently widowed, is coming together with a local psychologist.
Feature films
Boxcutter (Canada)
Director: Reza Dahya
Script: Chris Cromie
Producer: Back Up Your Ish
Logline : After his laptop is stolen, an aspiring rapper goes on a quest across the gentrifying streets of Toronto to find his music in time for the event that could change his life – a meeting with a Grammy Award winning producer.
Julie Keeps Quiet (Flanders/Belgium)
Director: Leonardo van Dijl
Script: Leonardo van Dijl, Ruth Becquart
Producer: De Wereldvrede
Logline: All eyes are on Julie when her tennis coach Jeremy's dubious practices are suddenly under investigation. If anyone can say anything about Jeremy, it's her, his favourite. But Julie keeps quiet.
BXL (Flanders/Belgium)
Director: Ish Aït Hamou & Mouhir Aït Hamou
Script: Ish Aït Hamou, Mouhir Aït Hamou, Fikry El Azzouzi & Bram Renders
Producer: Potemkino
Logline: Brothers Miloud and Fouad unexpectedly get the opportunity to escape their hometown of Molenbeek. But in this place hope disappears as quickly as it arises.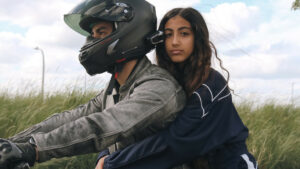 Têtes Brulées (Flanders/Belgium)
Director & Script: Maja Ajmia Yde Zellama
Producer: Quetzalcoatl
Logline: The journey of Eya, a young teenager in search of her own definition of resilience during an experience of mourning in a very particular cultural and religious context.
Mexico 1986 (Wallonia/Belgium)
Director & Script: César Diaz
Producer: Need Productions
Logline: Maria is a Guatamalan revolutionary activist living in exile in Mexico. When her 10-year-old son comes to live with her, she's faced with a choice between her duties as a mother and her revolutionary activities.
New Dawn was launched in 2022, aiming to support more diversity in the international film industry. With the introduction of New Dawn in 2022, the participating funds want to explore more ways to establish variety and representation. A vibrant, open and inclusive film industry with true diversity of perspectives and filmic expressions has relevance for everyone.
Previously selected New Dawn projects include My Favourite Cake by Behtash Sanaeeha and Maryam Moghaddam, and winner of the New Voice Award 2023 (Un Certain Regard, Cannes Film Festival) Augure by Baloji.
The next deadline for New Dawn is 18 September 2023 17:00 CET.
New Dawn is supported by the following film institutes and funds: Communauté Française de Belgique- Centre du Cinéma et de l'Audiovisuel; Flanders Audiovisual Fund; Film Fund Luxembourg; Finnish Film Foundation; Norwegian Film Institute; Swedish Film Institute; Screen Ireland; Telefilm Canada; Instituto Português do Cinema e do Audiovisual and Netherlands Film Fund.